About TSANOVDefense.com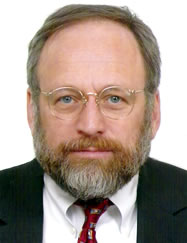 My name is Scott Klippel. I started TSA NOV Defense shortly after I left the Transportation Security Administration in April, 2013. I was an attorney with TSA from its inception in 2002 and I was in charge of TSA's Chief Counsel's Office Notice of Violation Program from July, 2007 until I left TSA. During that time period, on behalf of TSA, I handled over 4,500 NOV cases through the Informal Conference process. Every one of those cases involved a passenger who accidentally brought their firearm to a TSA checkpoint.
I graduated from the University of Texas School of Law in 1976. (Hook'em Horns). After law school, I spent 5 years with the Kings County (Brooklyn, NY) District Attorney's Office; when I left, I was in the Homicide Bureau where I was responsible for trying only murder cases. I was fortunate to be able to return to Austin where I worked for the Texas Prosecutor Council and the Texas Attorney General's Office. In 1985, I opened my private law office in Austin for the practice of criminal defense. In 2000, I moved to the Washington DC area and worked for the U.S. Department of Justice. Shortly after 9/11 and the creation of the Transportation Security Administration, I joined TSA's Office of Chief Counsel.
I would be most happy to provide you, without charge, with an overview of TSA's Notice of Violation process, so that you can better understand what you are facing and can make an intelligent decision on how you wish to proceed with the NOV that you received. If you decide to retain me, my fee will be $400.
I look forward to talking to you.